14 Questions You Should Ask Any Company Before Sponsoring Their Event
Posted On June 6th, 2018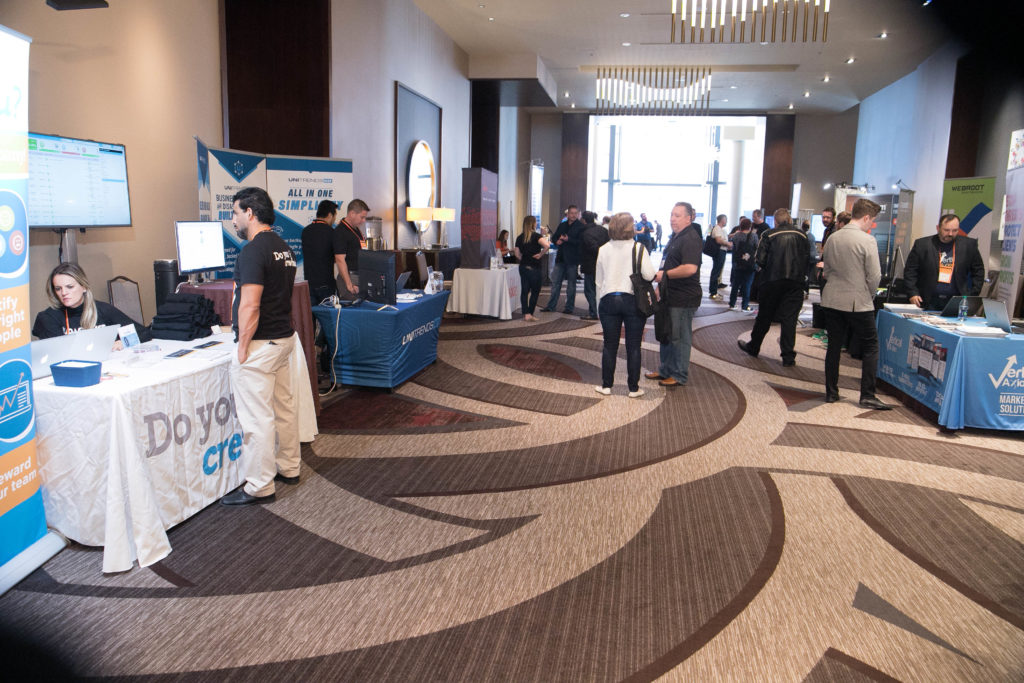 Without a doubt, sponsoring targeted IT industry events should be in the marketing budgets for any company serious about selling through VARs and MSPs. For starters, it is one of the fastest ways to gain brand recognition, launch new products, generate LEADS and SALES, as well as engage current clients. Events give you the unique opportunity to gauge industry interest direct by having productive conversations with the decision makers you're trying to attract (after all, they can't hide behind a voice mail or spam filter, and they are more likely to have longer conversations with you). It's also a tremendous way to "spy" on your competition, stay on top of industry trends and news, and keep a pulse on what's going on "out there" in this fast-changing, ever-evolving industry. Further, many MSPs and IT services CEOs come to events to "shop," actively LOOKING for new companies' products and services.
But sponsoring events can be costly, which is why you want to choose carefully which events you sponsor. "Cheap" sponsorships and "affordable" events aren't always the "best." After all, you get what you pay for, as we all know, AND you are aligning YOUR BRAND with the branding of the event. If the event is not too stellar from the attendee standpoint, you get unfairly lumped into their failure.
In addition to the sponsorship fee itself, you'll also incur costs for shipping and setting up your booth, travel expenses and materials, not to mention the time invested in preparation and being out of the office. A general rule of thumb is that whatever you invest (spend) on the sponsorship itself, you should budget at least that same amount into these other things. Failure to budget properly could mean you don't get the impact and ROI you were hoping for.
All Of The Questions Below Will Help You Determine The True Value Of A Sponsorship Opportunity
Before you decide on ANY sponsorship, make sure to ask the following questions:
Who is the target market for this event? (Is the profile information on the attendees provided – i.e., revenue, number of employees, years in business?)
How many ATTENDEES will be there, NOT counting staff and other vendors? (NOTE: Some events count their sponsors, vendors and staff when reporting attendance numbers, which can falsely inflate the number of prospects you ACTUALLY get to target.)
What is the breakdown of the role of the attendees? Are they the decision maker?
What makes the attendees unique?
Why are attendees coming to the event?
Is this a peer group? (NOTE: You will find peer-group events to be the best to sponsor because attendees know each other and will bring their colleagues to your booth.)
What do attendees pay to attend? (NOTE: People who pay to attend are far better quality prospects than those who get to come for free or who are PAID to attend an event.)
What kind of exposure do I get for my investment?
Where is the trade-show floor? In a different room? How far/close is it to the flow of traffic of the attendees?
Do you permit your sponsors to sell at the event and in their sessions? (NOTE: Some events will NOT allow you to sell, collect business cards or engage in things you may find necessary to sell. Be sure you ask, then get it in writing!)
Are any of my competitors there? Will my booth/session be competing with theirs?
Do you offer pre-event marketing or on-site activities to drive people to my booth?
How am I permitted to gather names/business cards of attendees to build a list?
What other companies sponsor or have sponsored the event? (Be sure to look for repeat sponsors. This indicates that it is a good ROI and the right target audience and that the company holding the event treats their sponsors well.)