5 List Management Tips That Will Make Your Marketing And Your Business More Valuable
Posted On October 25th, 2019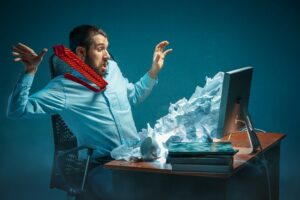 Last week I revealed to you that the secret to above-average results in your business is the care, development and management of your list (click here if you missed it). Now that you know the secret and you've had some time to think about it, you're probably wondering what you can do to make your list a true asset.
Here's a quick list of disciplines for list management that you might post up somewhere as a reminder to you and your marketing team:
GARBAGE IN, GARBAGE STAYS. Someone needs to own the cleaning, updating and segmenting of every new lead that comes into your organization. This is especially true if you're doing a lot of marketing and generating any significant number of leads. Otherwise your list will be full of duplicates, spam, not-right-fit prospects and other useless contacts, giving you false numbers, slowing down your sales team and clogging up all marketing efforts.


KEEP PRISTINE FILES ON CLIENTS. I'll let you slide a *little* on prospects – but there's no excuse for not having full and complete information on every client you ever acquire. That includes their full name, title (for segmentation), who the key decision maker(s) is/are, who the person in accounting is, and the names and titles of any other key individuals. Also: an accurate company name, MAILING ADDRESS, phone number and e-mail. FULL and complete purchase history, including refunds and cancellations (if applicable), the date of their first purchase, the date of their last purchase, the frequency of purchases, and subscriptions. Detailed NOTES on their account and all communications. The source of the account and HOW they bought (can be two different things…source could be a trade show, but then "how bought" could be attributed to a campaign you sent later on). There may be more, but this is a start. But just as important is your ability to pull a list based on any one or combination of these data points; after all, if the data is there but you cannot easily use it, you miss the advantage of having it in the first place.
STOP USING ONLY DIGITAL COMMUNICATIONS. If you are relying solely on e-mail, you are missing a HUGE percentage of your client base. Even if you get an above-average open rate (30%), that merely means 70% of the people you sent the e-mail to NEVER SAW IT. Further, open rates are only a percentage of people who were sent an e-mail. If you have bounces and opt-outs, you are only getting a fraction of a fraction. Over time, you might discover 20% to 40% of your total client base has opted out of your e-mail or has become "unresponsive" (meaning they haven't opened, clicked on or responded to your e-mails in over three months). What percentage of your list is unresponsive? Has opted out? Is bouncing? Bigger question: what are you doing to ensure you don't lose touch with THOSE clients?
MAIL YOUR HOUSE LIST MORE FREQUENTLY AND CONSISTENTLY. The old saying "Out of sight, out of mind" is true. Yet I find virtually everyone is mailing their own clients with insufficient frequency and ZERO consistency. Once a month, offline, is a MINIMUM. Every 21 days much better. If you're doing e-mail, once a week with CONTENT designed for engagement is crucial. Most get the e-mail part down, but many are too shortsighted and cheap to do postal mail. Some want to mail only once a quarter, yet expect the same results. Lazy. People long for consistency and are greatly influenced by it. That's actually what "branding" is…the repetition of your name to a select audience. Everyone likes the "branding" idea until it comes to writing the check to get it done.
MAIL YOUR CLIENT MORE CREATIVE PIECES. To be clear, I mean practical creativity…pieces that are fun and interesting to get and to read. This is why a newsletter is an essential marketing piece. If you do it right, you can highlight GOOD NEWS and exciting things happening around your office, but also bring to your clients' attention changes in the products/services – or awareness of new services – they might want to buy, fill events, highlight new clients, introduce new hires and give 'em a peek behind the curtain at what's going on around your office. Most important, you want to connect with them.
Not only is this so important that I devoted two blogs to it, I've built an ENTIRE service around list cleaning and list building. 
No time? No resources?
No excuse.  
FREE FOR A LIMITED TIME: Since this is such an important topic, and given that SO MANY of our sponsors have horribly out-of-date, "dirty" lists, we're offering to do a free list analysis to determine 1) exactly HOW MANY legitimate prospects and clients you have, de-duping it against itself, 2) how COMPLETE it is (meaning do you have full phone, address, e-mail, title, etc.), and 3) if the information you have is accurate and up-to-date. Click Here for the full details.