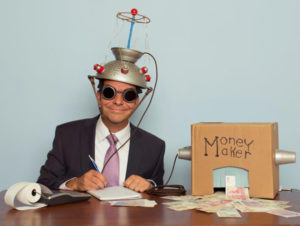 One of the most often overlooked, and therefore neglected, obstacles for many companies is consumption. Specifically, getting your clients/resellers to use what you just sold them.
When sales are made (new partners brought onboard), life is celebrated. Goals are hit, bonuses paid and everyone is happy, right?
Well, not so much.
In talking with dozens of vendors in this channel who depend on their resellers to actually sell, a HUGE problem that doesn't often get discussed publicly is how 70% to 90% of their partners are, essentially, worthless non-producers.
Therefore, for every 100 they bring on, only about 10 to 30 are really moving the needle; the rest are just inflating the numbers to make the investors and marketing teams happy.
The incorrect assumption fueling this is that because someone purchased something and PAID for it, they'll use it. Yet nothing is further from the truth, particularly things that create work and/or require a change in business model, habits, workload, etc., which is always the case when a channel vendor is selling a new solution.
Heck, over $1 BILLION in gift cards goes unspent every year, nearly one-third of those given – and that's FREE MONEY! Even going to the store to shop is "more work" than it's worth. When you couple human nature with purchases where "some assembly is required," you're fighting an uphill battle. You mean this doesn't just work out of the box? I have to read instructions to make this work? Screw it… Read full article and comment →