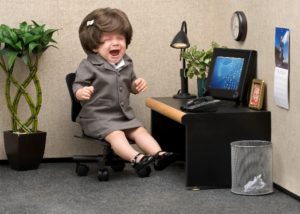 A few months back, one of the vendors in the channel inquired about having me do a webinar  on marketing for their resellers partners. Like many, they rely on their resellers to do their own marketing to fuel sales – and like all IT channel vendors, they were frustrated with their reseller partners lack of marketing and sales efforts. Hence the call with me.
To get a sense of the project scope, I asked about their list. They had just over 5,000 partners and a list of close to 80,000 e-mails. This is good! When I asked how many of their partners they were able to get on their last three webinars they conducted they replied, "About 40 to 50." Um, wait a minute… I asked again, "Do you mean 400 to 500?" No, he clarified, 40 to 50. Apparently he didn't realize how abysmal that number is. So I asked, "Besides e-mail, how do you communicate with your partners? Do you do any offline marketing? Phone calls? Newsletters? Anything?" He said, "We definitely don't do offline. Just e-mail. But we get a 30% open rate!" I didn't say it, but I thought it: he's essentially saying 70% of his partner base never sees ANY communication from him – and not only is he okay with that, but he's bragging about it.
Therein lie two of the biggest mistakes I see channel vendors making when it comes to marketing – 1) they fail to communicate with their partners using multi-media, including and especially offline, with over reliance on e-mail, and 2) they fail to hold the interest of their resellers (clients) because they fail to send interesting, relevant information and content.
So why should they care about this? Because maintaining and sustaining a productive relationship with your clients where they want to pay attention to you IS the secret sauce for ANY business's success. In this hyper-connected but overwhelmingly distracted world our clients live in, ATTENTION is by far our most precious commodity – and it must be EARNED. Read full article and comment →