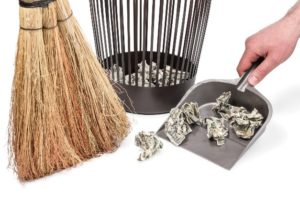 The other day I conducted a marketing experiment.
I took 3 different industry publications at random and reviewed each ad that was placed. In total, there were 43, and most were full-page ads. The shocker? Only 4 made ANY attempt at an offer to drive the reader (prospect) to take some kind of action so they could generate a lead. Unfortunately, even those 4 were fatally flawed because their "offer" required you to be a current client (for example, one offered a special credit for every new device deployed; the others were discounts for making a purchase). So what's so bad about all of this? If you don't instantly know, you REALLY need to read this…
Let's start with the full-page ads that made no attempt whatsoever to generate a lead. I'm confident that if I quizzed their marketing departments, I'd hear that age-old logic of "It's branding" and therefore the ads are not required to do anything else but emblazon the logo and familiarize the world with their company name. But what is the purpose of THAT? Isn't the ultimate purpose of all marketing and advertising to persuade a prospective buyer to do business with you? And if that logic holds true, then why wouldn't you at least design the ad to drive the reader to some meaningful action to engage with you, where they can then be developed into a paying client?
That's called "lead generation" marketing. When done right, you can quickly build a list of qualified prospects and drive interested buyers to your sales team who can then turn them into paying clients. (By the way, ask any commissioned salesperson or leader in your organization with a big, fat quota hanging over their head if they agree with me on this point. Trust me, they do.) Read full article and comment →