Private Consulting Services, Full Strategy Day:
This is a full day of pure, uninterrupted focus with Robin. The day starts at 8:30 a.m. and goes until 4:00 p.m. at Robin's office in Franklin, TN. You can bring up to 14 members of your team and live stream it if you'd like to do that. This includes:
Pre-meeting call (60 minutes) and preparatory process.
Catered lunch (if at our office in Franklin).
Review of numbers and marketing materials sent in advance.
Sharing of several marketing examples where applicable.
Recording of the day (if at our office in Franklin).
One follow-up, 90-minute phone consultation.
Phone Consulting
This service includes a 30-minute review of the marketing materials and information submitted in advance of the call. If more time than that is required, the time will be taken from the 90-minute phone consultation. This time may NOT be split into 2 or 3 shorter calls.
Powerful And Inspiring Keynotes, Webinars And Training Seminars
If Your Audience Is Made Up Of CEOs Or Sales And Marketing Executives Of IT Services Firms, You Won't Find Another Speaker Who Can Deliver A More Powerful, Useful And Inspiring Presentation Than Robin Robins.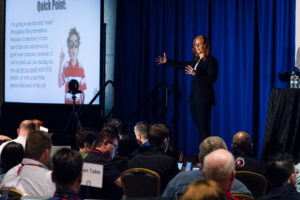 You can hire any number of other sales and marketing speakers with zero experience in selling IT services who will only deliver a canned presentation filled with generic marketing concepts – or you can hire the industry's leading speaker, expert and author on IT services marketing, Robin Robins.
Marketing is ALWAYS an in-demand topic at any IT industry event – and Robin will deliver much more than an "inspirational" speech on the subject. She'll give your attendees a content-rich session that contains tangible, specific and useful information and strategies that are directly relevant to companies selling IT services. From industry research to specific exhibits and case studies, Robin's session will be chock-full of useful and current case studies, examples and information your attendees can actually use the minute they get back to their office.
All of Robin's sessions are based on her 16+ years' experience in working exclusively with MSPs, VARs, solution providers and IT services businesses for increasing sales, online marketing, branding, demand generation and consultative selling. Every session she delivers is customized for the audience she will be speaking to.
Topics include:
Demand generation and attracting quality clients
Website and e-mail marketing
Consultative selling strategies for exceptionally high close rates
Selling at premium prices
Positioning, target marketing and branding
Google AdWords for MSPs
Building Marketing "Oil Wells"
Getting prospects to understand the value of IT
Advertising & Media Opportunities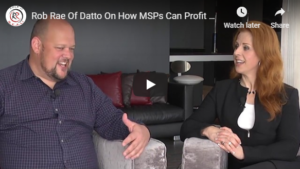 Sponsor Spotlight is a four- to five-minute video interview with you and Robin Robins. You will not only receive a copy of the video for your own marketing, but it will also be featured on our website, as well as:
Posting to our YouTube Channel (over 2,500 subscribers – video remains there indefinitely)
Posting in our invitation-only LinkedIn Group of 2,000+ IT services CEOs and on our LinkedIn feed
Posting to our company Facebook page
Home-page posting on our members-only portal, the Dashboard
Newsletter Advertising Sponsorship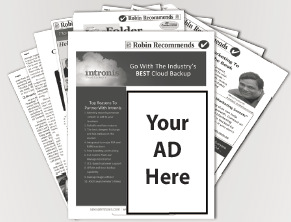 Every month over 1,200 members receive a 12-page, printed newsletter packed with proven sales strategies and marketing examples that you can put to use immediately in your business. (This is a paid publication for members who pay $127 to $1,297 per month to belong.) Topics include direct mail, website strategies, e-mail, pay-per-click, search engines, websites, trade shows, networking events, brochures, sales scripts and more.
As a Marketing Strategy Brief sponsor, you may include an ad in this monthly newsletter. The sponsorship durations range from monthly or quarterly to an annual basis.
For More Information & Details, Fill Out The Form Above To Download Our Partner Book & Media Guide
Product Launches, Member Dashboard And Special Sponsorships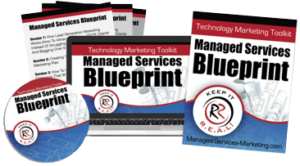 Your company can be exposed to thousands of IT services firms as a sponsor of a new product launch or an existing product relaunch. There are three different ways you can benefit as a Product Launch sponsor:
As A Sponsor – If you would like to be PART of the program, you can purchase a sponsorship. This includes an exclusive interview with a key player in your organization on a topic pertaining to the product. This teleseminar would be considered part of the product and would expose your services to thousands of new MSPs for years as they enroll in the program.
Recommended Vendor – With each product launch, we put together a "coupon book" of offers and discounts for our clients. When they purchase the program, we'll give them this book of vendors we recommend and special discounts, freebies and other offers YOU are making available to our list. This will be done both electronically on our member site as well as in the physical product. You'll be able to have an ad with an offer in the printed version.
Advertising On The Member Dashboard

Over 2,500 members access our Marketing Dashboard to get product information, find marketing resources and templates, attend our members-only events, track their KPIs and campaign results and much, much more. With this sponsorship, you have the option to display your company's ad on the main home page that all members see upon login.

Special Sponsorship Events With Robin
You name it, we can arrange it. Whether it's a special one-off event or a unique add-on to our existing event, we can work to develop a creative sponsorship that will help you reach our customers and provide a truly individualized experience.
Custom Training Program And Marketing
Give Your Partners A Marketing Plan That Will Actually Produce RESULTS For You AND Them
Let's face it: while technically proficient, your partners are terrible at marketing, advertising and selling. Because of that, it's much harder for YOU to hit your growth targets and attract more new partners. Maybe you've tried to provide marketing support but quickly discovered they don't use the resources you give them and then complain that you aren't helping them with marketing. That's where we can help.
If you want to give your partners a highly effective marketing system they will actually use, appreciate and get results with, then we can put together custom marketing training, templates, campaigns and seminars to absolutely guarantee your partners see results fast (and THANK you in return with more loyalty, referrals and sales).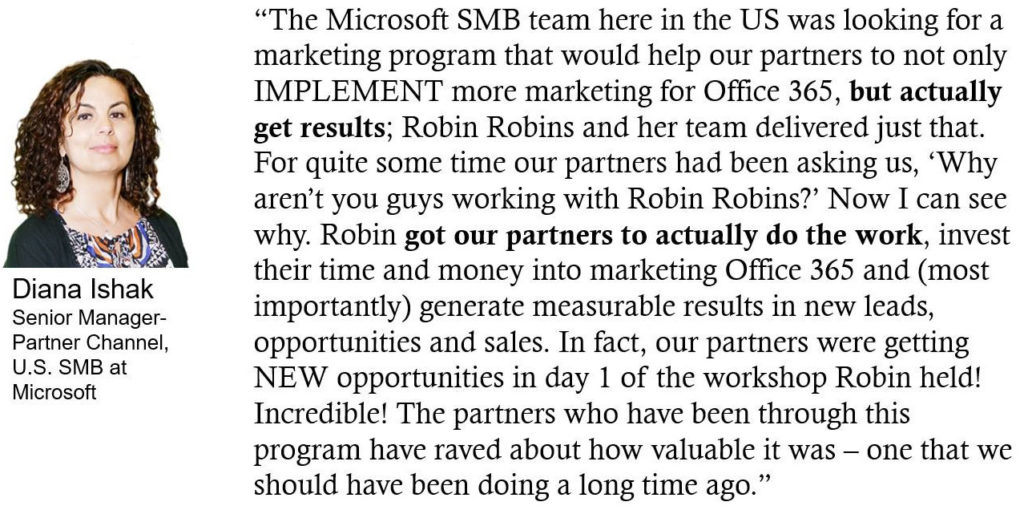 Want To Talk To Someone Right Away About Sponsorship? Contact One Of Our Sponsor Specialists: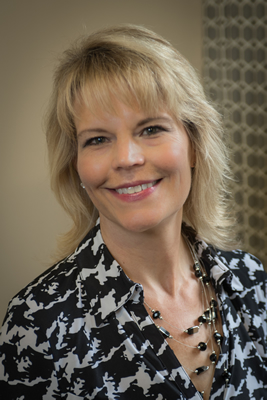 Robin Yost
VP of Strategic Alliances
(615) 790-5011 ext. 118