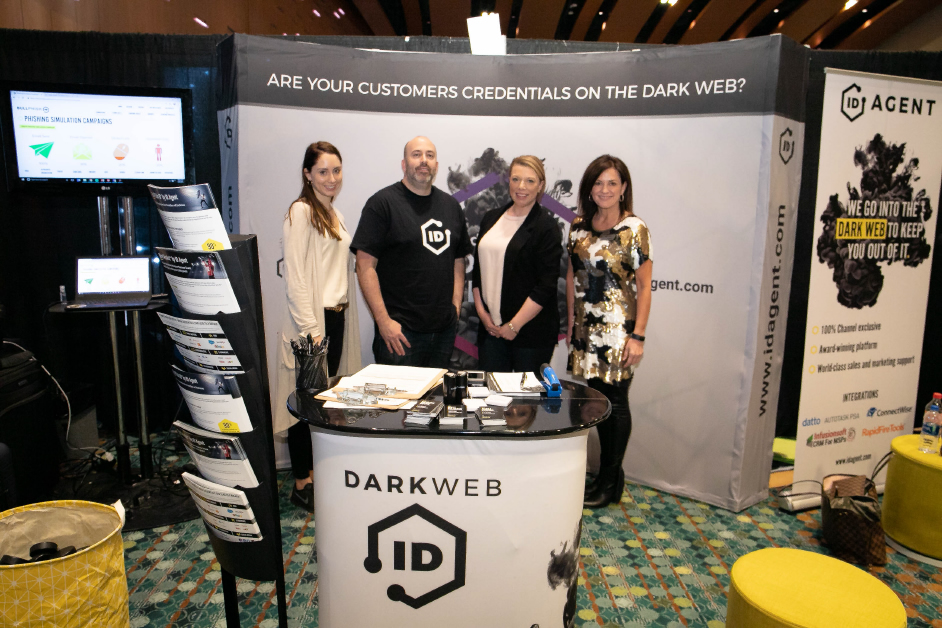 "We tell our customers to try something different to grow their businesses, so I knew we had to do the same," explained Dana Liedholm, Chief Marketing Officer for ID Agent.
And they didn't just try to do one thing different, they did everything different… and the result was 87 new partners in just three days, PLUS re-engaging a lot of past partners.
Here's what they did.
Recently at the IT Sales And Marketing Boot Camp, ID Agent set up shop with a big goal in mind and more importantly the plan to achieve it.
"We created incentives to get current and new partners bringing their friends over to our booth and rewarding both of them for doing so."
The short of it was this. There were a number of ways during the three days that you could earn points. For some this was throwing a puck through a hole (pictured), for others it was wearing an ID Agent t-shirt at the event, going to a presentation, and for many it was getting someone to visit the ID Agent booth and sign up to be a partner. Read full article and comment →