Click Here To Register Your Free Listing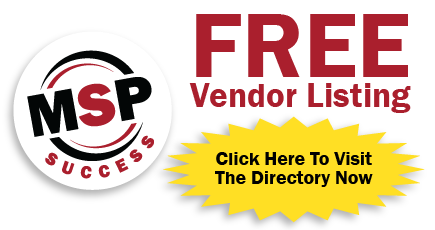 How To Get Your Products And Services Promoted To 15,000+ MSPs, MSSPs And IT Services CEOs For FREE
We Have Made It Easy For Our Members And Subscribers To Find Vendors By Searching Our Trusted Network Of Top-Rated Vendors – And We Want To Give You A Free Listing!
Our members and subscribers are the CEOs and executive teams of IT services companies; specifically MSPs, MSSPs, VARs, solutions providers and IT services companies.
What's unique about this directory will be its focus on go-to-market resources, tools and resources that you and the 800+ vendors in the IT services channel bring. To that end, we want to know HOW you help your partners make more money, attract more clients and close more service contracts, as well as what marketing development funds and marketing assistance you offer, sales training and resources, workshops, events, etc. to help them close more business.