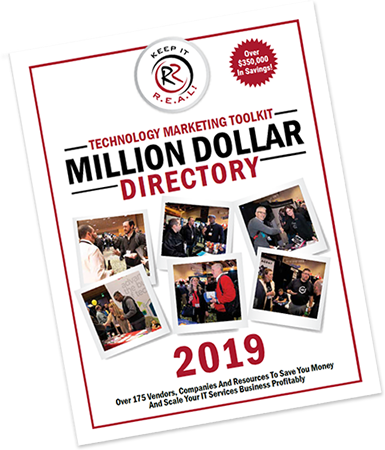 Thank You For Your Interest In Downloading Our Vendor Directory!
Fill out the form on this page, to download our current Million Dollar Directory that will be distributed to 15,000+ MSPs, MSSPs And IT Services CEOs.
To get a free listing in the next edition of this directory, click here.
Complete The Form Below To Download The Million Dollar Directory: